New sample with updated javascript code / template created with svg publishing, to show stuff in the office (click the picture open it live)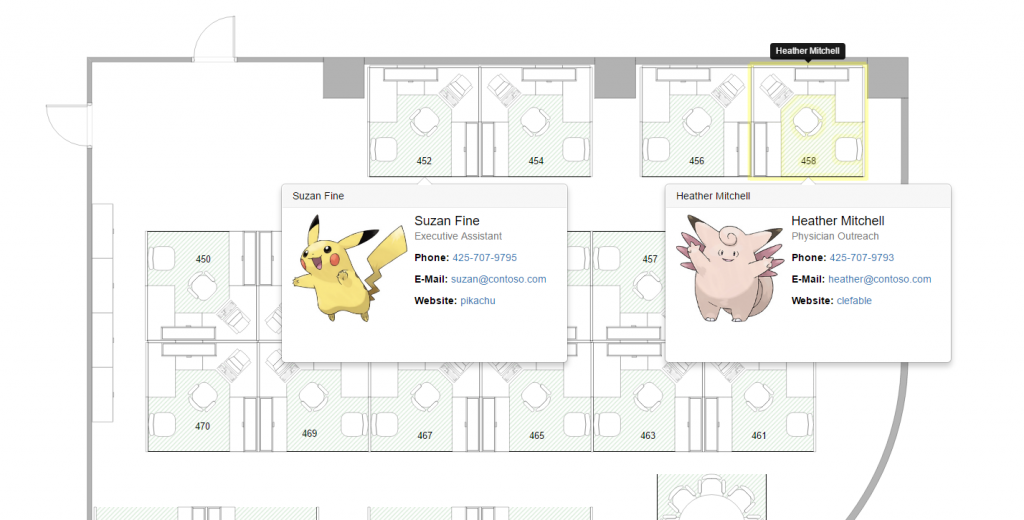 https://nbelyh.github.io/svgpublishdemo/demo/PokemonBldgPlan2.html
The javascript is very similar to the one described in the Dynamic popups on published diagrams, you can check it in the source diagram. Just the formatting is different, now it builds a chunk of HTML and populates it with some images/properties from the shapes.
The source diagram and the excel file are here:  PokemonBldgPlan.zip (577.3 KiB)
More interesting part here might be data entry – I used Visio 2003 sample code for org-chart, and just added picture/homepage links.
Means, the publishing can take all the shape data properties, and show them quite smoothly on popup; you can define the view (html) in which they are shown yourself, if you want.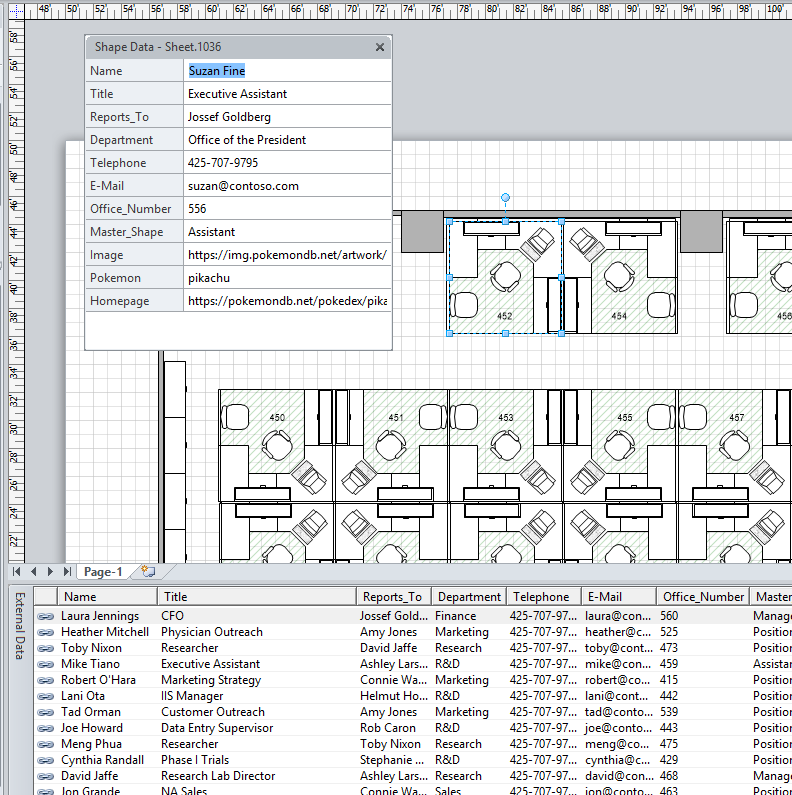 The pictures are taken from the https://pokemondb.net pokemon database site.