SvgPublish Visio Add-In version 1.5 now supports subscriptions. This introduces a flexible payment option allowing users to access the add-in on a monthly basis – may be perfect for short-term projects. Only pay for the time you use it.
Note: The license keys for version 1.5 will follow a new, lengthier format.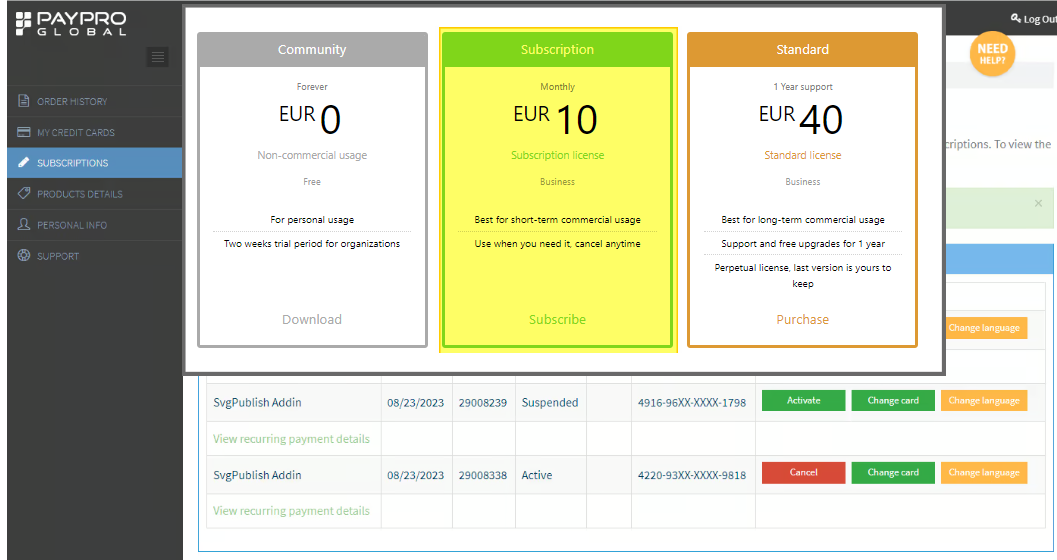 The previous (standard) plan remains unchanged, but now there's an option to auto-renew support annually upon purchasing the Add-In. If you prefer not to have this feature, you can easily disable it during the purchase process. Regardless, the last version you get with the standard plan will always be yours to keep.
For guidance on managing your products and subscriptions, we've added an informative page detailing the use of our e-commerce partner, PayPro Global's portal:
Manage Your Purchases and Subscriptions with PayPro Global
The Add-In's product page:
Go to the Add-In's Product Page
Download
What's New in This Release
[feature] Introduced subscription licensing.
[feature] Capability to exclude specific shapes from processing (and an associated bugfix).
[feature] Plan SVG export option. Without any scripts, just plain SVG with IDs.
[bugfix] Fixed an issue to support publishing to newly created (empty) GitHub repositories.
[bugfix] Blank login screen for SharePoint may occur under certain organization settings.
[improvement] Various minor user interface enhancements.
Full list of changes:
Excluding Shapes from Processing
Users now have the ability to exclude specific shapes from being processed by the Add-In. If certain shapes have custom properties that you prefer not to display, simply exclude them. Excluded shapes are presented as standard graphics without interactive capabilities.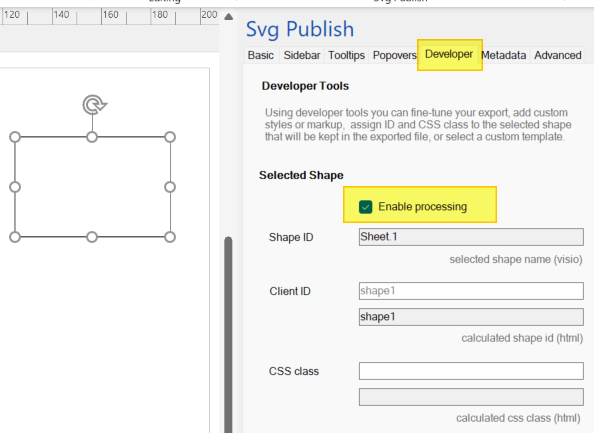 Minor User Interface Improvements
The export dialog now includes a checkbox option, allowing users to bypass opening the generated file automatically.
Fields in the export dialog have been segregated into separate filename and folder entries.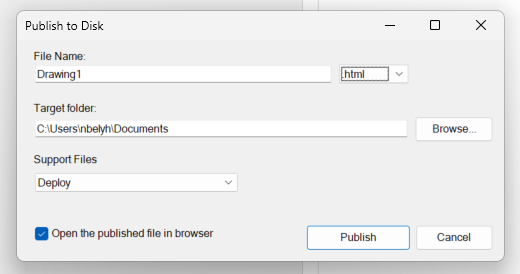 SharePoint login blank screen bug
This issue was there for a while already for some customers and we were unable to figure out the reason behind it. Now it should be finally fixed. The issue is appearing if only the "modern" authentication is enabled. Some headers that the app was using are not sent in SharePoint in this case. This window was blank: