When you share any link on LinkedIn, Teams, Facebook, or other social platform, it extracts a "preview" picture, like image, title and description.
Any site can provide this information by incorporation "open graph" tags into the HTML head. Many social networks, such as Facebook and twitter, even have a rules for the image size and text length. Read more about the open graph links on the open graph site
Check out what it looks like with Facebook: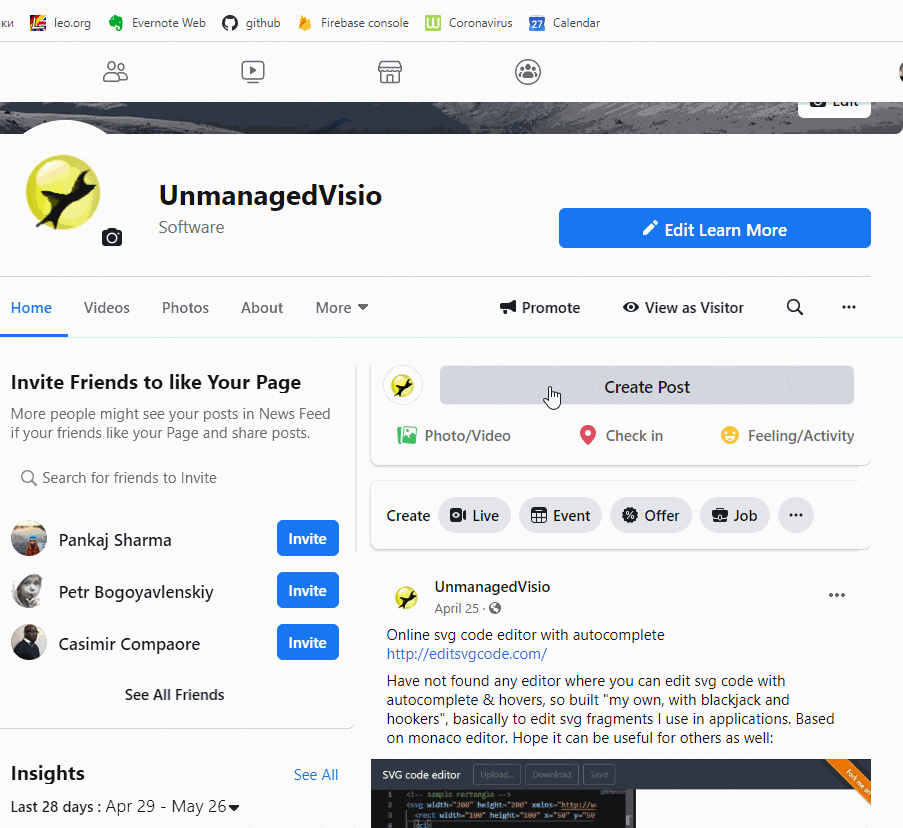 The SvgPublish now also supports these media tags. Means, you can publish a diagram and then just paste a link to it in Teams or LinkedIn, and the link will show a preview, with a link to the published version.