When you purchase any of our applications, your order is automatically processed by our global payment partner, PayPro Global. You maintain complete control over your orders and subscriptions through the PayPro user management site.
Through the PayPro customer portal, you can:
View order details
Download business invoices
Manage subscriptions
Update payment methods
After submitting your order, you'll receive an email containing a login link. The purchase confirmation email might resemble the following:
If you haven't retained the email, you can always access the customer portal here: PayPro Customer Login
Ensure you log in using the same email address you used for the purchase. If you need to change your password, select the "reset password" option. A reset link will be dispatched to your email.
Managing Your Purchases
Within the portal, you can access:
Your order history
Current and past subscriptions
Your products (including their keys)
Payment methods (to update a subscription if it expires)
For each order, detailed information is available, and you can also download its corresponding invoice.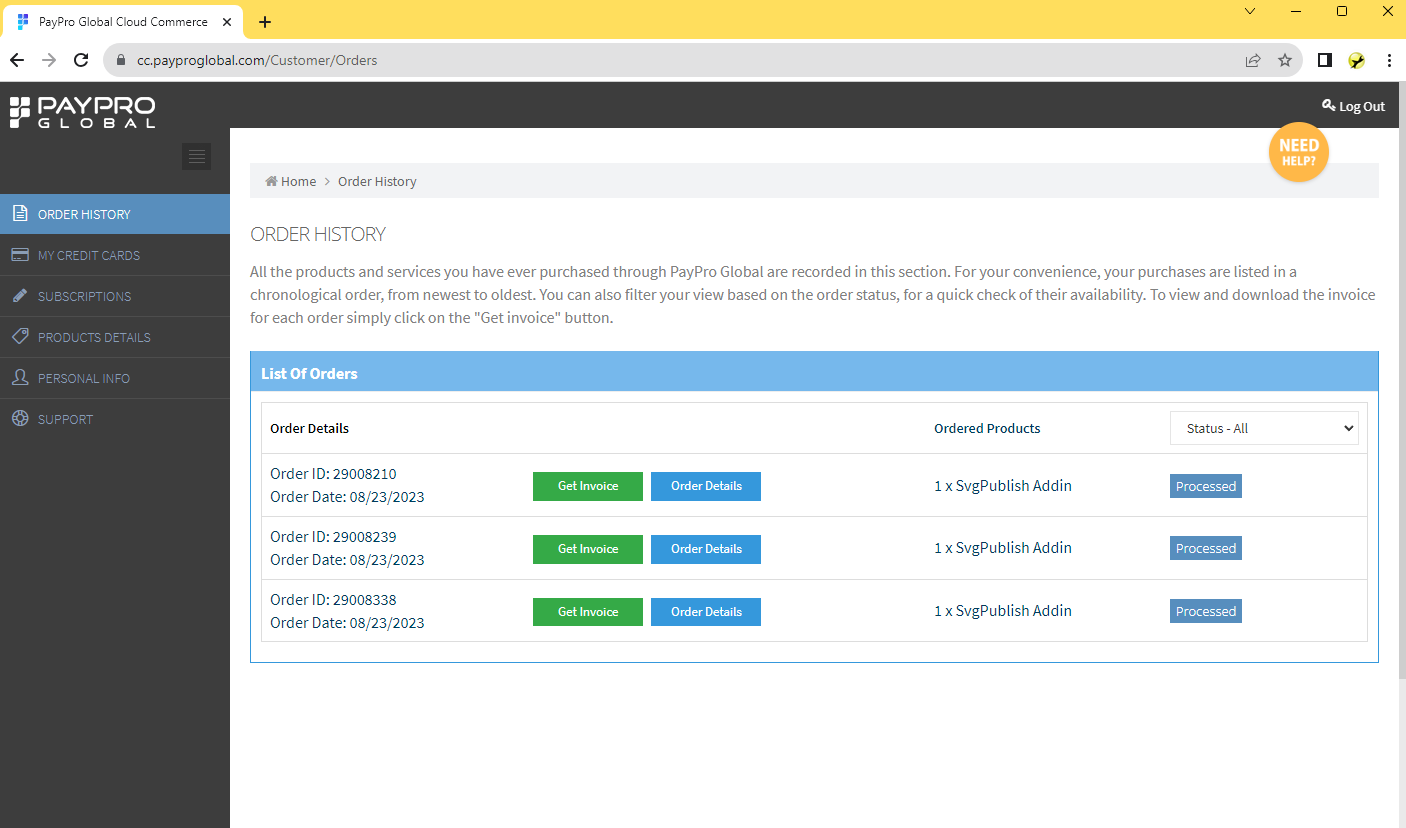 All your subscriptions, both current and previous, are listed. If you wish to cancel a subscription, simply click the "Cancel" button next to the subscription in question.
For any support-related queries regarding your purchase, you can open a ticket directly on the website under the "Support" tab or contact us at support@unmanagedvisio.com.