The SvgPublish extension has been updated to version 1.2.11
Visit the extension's page:
https://unmanagedvisio.com/products/svg-publish/
Download the latest version:
https://unmanagedvisio.com/download/svgpublish/SvgExport-1.2.11.msi
Summary
New: Translations for German and Russian languages. Now all options and exported elements can be displayed in these languages. Japanese translation is ongoing.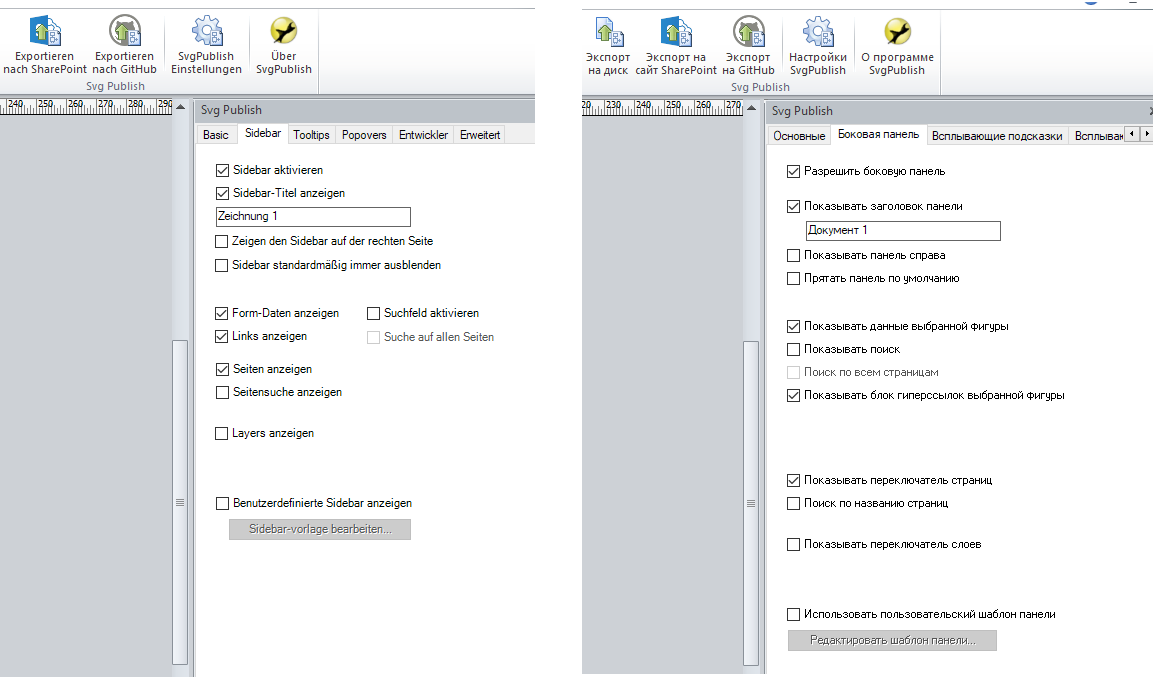 Fixed relative links behavior. Please see the related article for the details.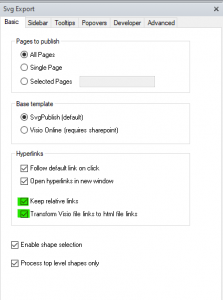 Fixed layer behavior. Now in case when shape belongs to multiple layers, the show/hide logic corresponds one-to-one to the Visio layers logic. Also, now by default only the layers visible in Visio are toggled on; invisible layers are toggled off by default on export.
New: Non-compressed versions of scripts and templates are included to simplify customization. You can opt in to export non-compressed version by selecting a custom template without .min suffix on the developer tab.
Some stability fixes and improvements. For the full list please refer to the milestone issue list:
https://github.com/nbelyh/svgpublish-templates/milestone/1?closed=1