This article explains how to install the Diagram Frame web part in modern SharePoint online. The installation experience has evolved a bit over time, so this refers to the current date, August 2022, and SharePoint online. Now it is hopefully much more straightforward than before.
The "diagram frame web part" this article refers to:
https://unmanagedvisio.com/products/diagram-frame-sharepoint-visio-web-part/
Admin and non-admin user experience
Please note that the installation experience differs for admin and non-admin users. Admin users can install the web part directly; while non-admin users need to send request to admin to approve the application for use in the organization. Please note that the request is sent not to me but to your SharePoint administrator for approval. As soon as the request is approved you should get the notification and should be able to start using the web part.
Installation steps
AppSource
To install the Diagram Frame web part, navigate to the App Source web site, and locate the web part there:
https://appsource.microsoft.com/en-us/product/office/WA200002491?tab=Overview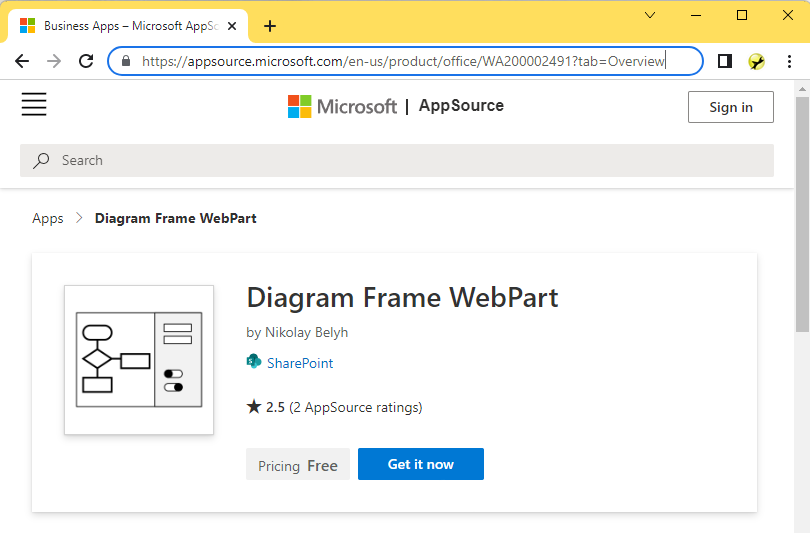 Then you need to click "Get it now" button.
You may be asked to fill information about yourself for the app source, if you are using it for the first time.
Continue reading"Installing the Diagram Frame web part to SharePoint Online (2022 version)"