The extension add the interactive annotations to the PDF produced by Visio. There are some settings that can be customized. In addition to the standard controls (pages, background, etc) you'll get addition "Comments" section to export the shape comments (inserted as tooltips).
Download sample PDF
Please see the attached sample PDF file (works in modern browsers):
PdfNote.pdf
Settings
The extension is available from the "Export" tab: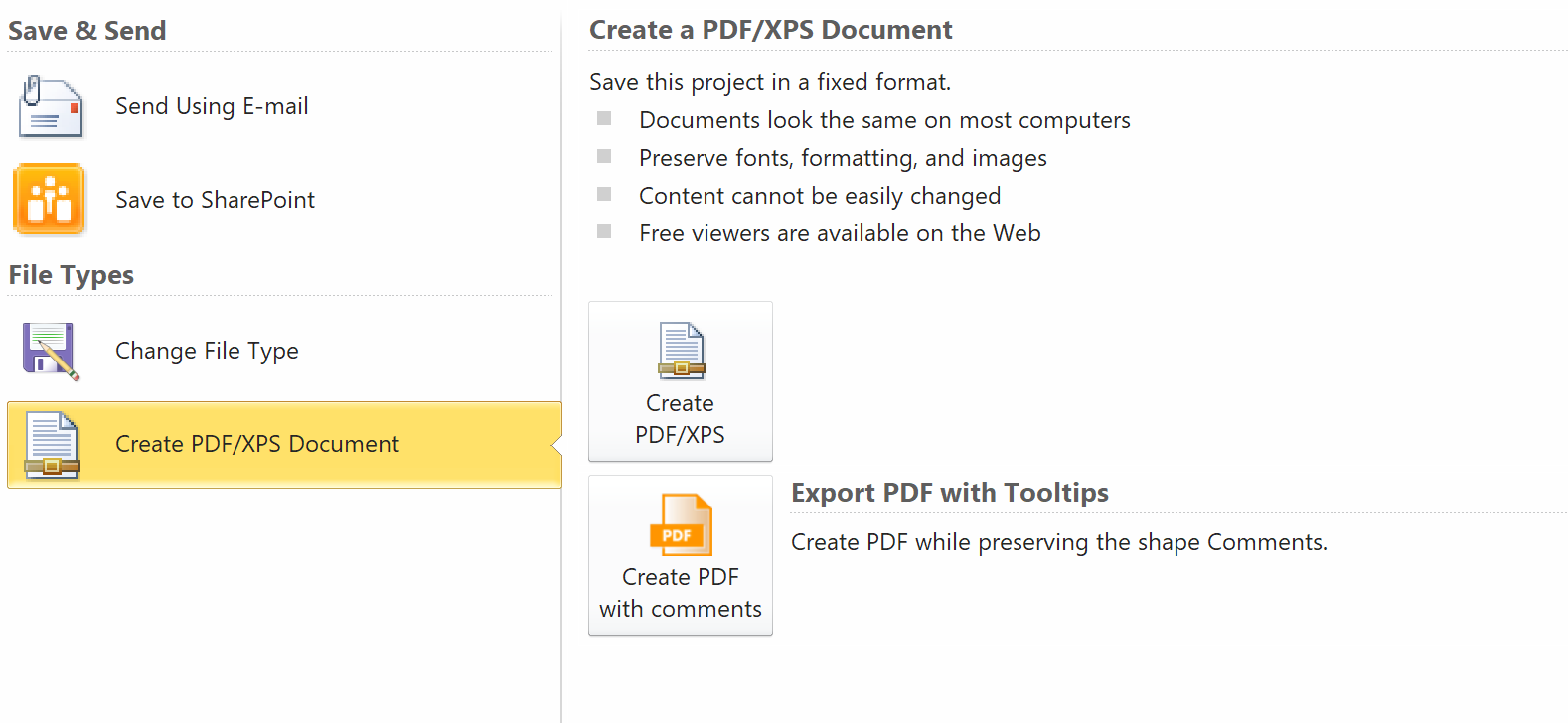 You can control the placement and the color, position, and the icon the tips exported: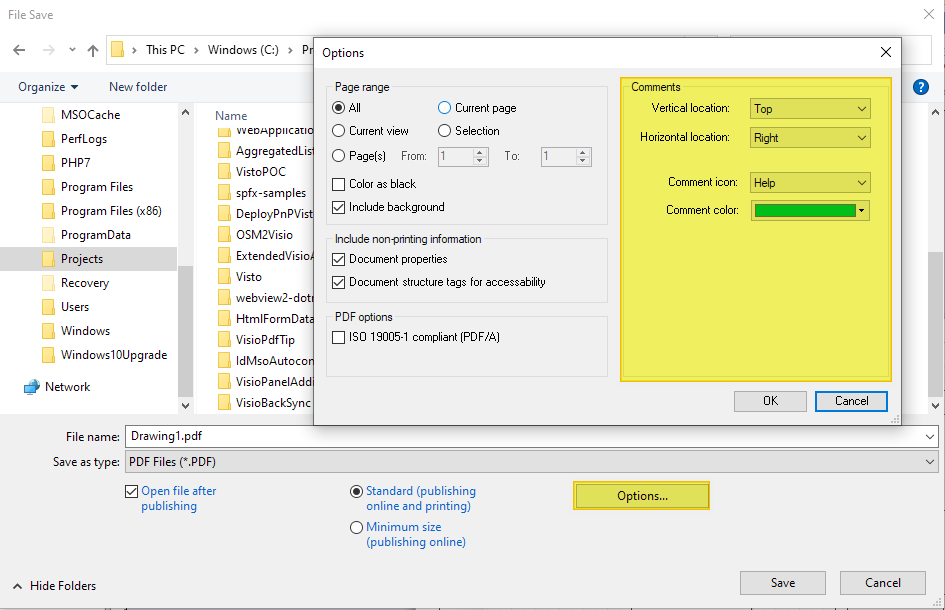 See it in action:
Free for personal use, solid support for organizations
The extension is free for personal use. The business license extension is available for purchase and includes 1 year of maintenance and upgrades.
Download