The BackSync Addin comes in two editions – free community edition and paid commercial edition. You may use BackSync for your non-commercial projects for free. If you would like to the BackSync Addin in a commercial organization, or you want to get a professional support and updates for 1 year, consider ordering the license. The free trial period for organizations is 2 weeks. If you like BackSync and you want to use it after your 2 weeks trial version expires in your organization, you need to purchase a registration key.
All online purchases are powered by the world leading e-commerce platform PayPro Global.
It provides the easy and secure purchasing experience.
The purchase includes a 1-year support/updates.
You can cancel the purchase within first 30 days. Full refund will be provided, no question asked.
The commercial is 50 EUR per seat (+VAT), volume discounts are available.
By clicking the "Order Online Now" button below, you'll be redirected to PayPro (e-commerce platform)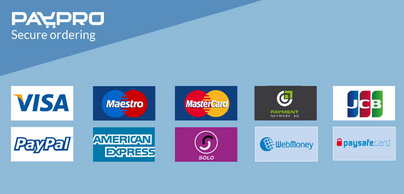 Order Online With PayPro Global
If you have any questions please feel free to contact us: sales@unmanagedvisio.com
Note: At the moment, we are not able to sell new licenses to organizations in Russia