Visio template containing all regions of Russia. The regions were designed to work as all other Visio-based maps (e.g. world map, europe map), and alike.
Each region shape in a stencil is equipped with shape-data which includes region name (in English and in Russian), region code, macro-region name, capital, and some other potentially useful fields. You can easily bind this to some data you have to build a nice diagram with external data, e.g. see examples below with "macro-regions" and "population".
You can use your custom data (e.g. from Excel file) to add some extra information to the map, e.g. to color it by region: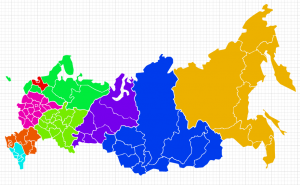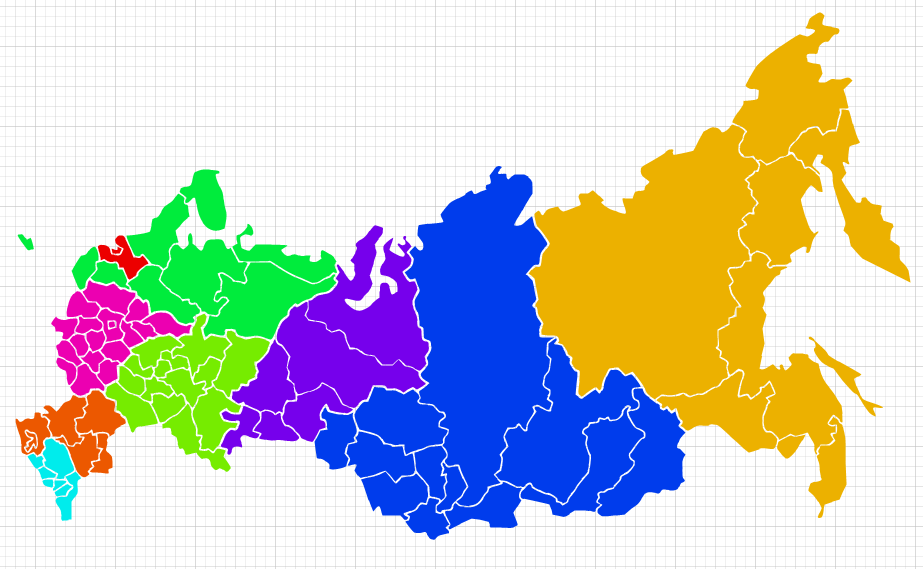 Demo - Visio map with coloring by shape-data (746.1 KiB)
Also you can bind that data to shapes – e.g. I used excel file from the official site as "external data" to show population (also Visio theme applied):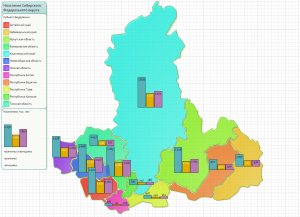 Demo - Visio map with shape - data from external excel file (popuplation) (1.0 MiB)
Please check out also functions "Arrange to Page" and "Arrange to Shape"!
The map is available in 3 fashions – zip file with template/stencil and installer for Visio x86/x64.